About MHBS
The Mile High Blues Society is dedicated to Denver's blues community. We are musicians, venues, media, and fans committed to enjoying and sustaining blues music.

-We are a 501(c)(3) non-profit organization registered and in good standing with the Colorado Secretary of State.

-All our meetings are open to any member who is interested.


MHBS  MISSION  STATEMENT:
To nurture appreciation for blues music through blues performances, youth blues education, as well as sponsoring local and international blues challenge competitions.
OUR FOCUS:

-To stage the official MHBS blues jam, with top local musicians hosting.

-To promote and present shows and concerts featuring local and regional talent.

-To produce a "Road To Memphis" competition for local bands.

-To nurture appreciation for America's greatest music from which all other popular music springs, The Blues!

CONTACT US:
Denver, Colorado 80212-2464

ADVERTISING:

- Active MHBS Members (Bands & Businesses) receive discounted advertising rates for as little as $20 per month. Non-member rates start at $30 per month. Membership does have privileges! Your band or business ad will have premium placement in the weekly Blues Insider newsletter as well as on the home page of this website! Contact us today to start your promotion!

For advertising - email us at:  ads@milehighbluessociety.com
For general email submissions - email us at:  info@milehighbluessociety.com
To email us your show submissions - email us at:  shows@milehighbluessociety.com
You may also contact us via the contact form below.
CLICK HERE TO READ OUR BYLAWS
MHBS Board of Directors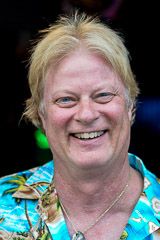 Mark "Doc" Brown – President
Doc, born in Denver, first performed live blues at his grade school when he was 10 years old.  He played with his brothers in The Brown Brothers Band throughout his high school and college years, and with well–known regional bands based in Utah, Connecticut, and New Mexico.  Returning to the Denver area, he led Otis T. and the Hammers and played with Ace Butler and the Aces.  Since 2003, he has been leading Doc Brown's Blues Band, releasing the CD "Prescription for the Blues" in 2006,  and has hosted the Sunday Night Blues Jams (alternate Sundays) at Ziggies from 2004 until Ziggies closed in late 2017.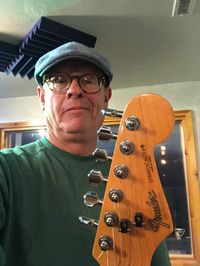 Jim "Doc" Seely – Vice President
Jim is originally from Iowa, and started playing guitar at age 20. He moved to Colorado in 1992 and started his first band, Dr. Doctor, with colleagues from his workplace at Amgen. Since then he has played with a number of other bands along the front range, including Deborah Stafford and the Blues Ambassadors (or as they liked to call themselves the "Badassadors"), Doc & The Devil, Papa Juke, and the Ft. Collins based Blues DoGS. His current band, 50 Shades of Blue, features Christine Webb on bass and vocals, Dan Crecco on drums, and Jim on guitars. As a duo with Christine, 50 Shades of Blue won the 2016 MHBS International Blues Challenge. Most recently Jim has started performing as a solo artist ("Dr Jim's One Man Band") which he describes as basically "karaoke with guitar fills".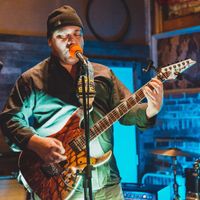 Steve Crower - Secretary
Mr. Crower's musical journey started in 1989 as an Alaska Fly Fishing Guide when he met, played guitar and sang with the great John Denver who encouraged a career in music.  Ignoring the advice, Mr. Crower began a career in energy from 1990 to 2014 with jobs in Houston, New Orleans, Utah, New York and Denver provided exposure to a wide variety of music.  In 2017, after two years at the Denver School of Rock, Mr. Crower began playing Ziggies Sunday Night Blues Jams with Doc Brown and John Weeks providing guidance on the "1-4-5" Mississippi delta inspired blues progression. In 2018, Mr. Crower played over 100 Open Mic Night rock shows at the Squire Lounge and Goosetown Tavern with Bands were comprised of musicians at the bar.  In 2019 Mr. Crower joined the Ban MetByFate and recorded an album in 2020.  In 2021 Mr. Crower joined the Mile High Blues Society and was elected Secretary.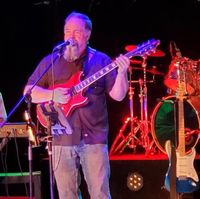 George Williams - Treasurer
George was born and raised in Colorado.  He started playing guitar in Junior High school. He started playing in bands during high School. He continued playing in bands around the Denver area until he took a job with the Federal Government. George moved around and lived in California, Arizona and Florida. He moved back home to Colorado in 2017. George now plays guitar and sings with the band, "Reckless and Blue" While in Florida George served as Treasurer for a 501C3 for about 8 years.

Jake Bergstrom
Rick Davis - Board Member at Large (Former President / Original President)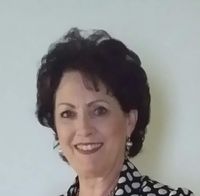 Michelle Maxwell - Board Member at Large
I was born in Boulder and grew up listening to everything from Elvis to Motown, the Beatles to Bob Dylan. My favorite artists were always the ones with a blues feel, although I didn't realize what that meant at the time. The soulful sounds of Janis Joplin and Tina Turner were important influences. 
I discovered my love for the blues in the 90's when I made a decision to pursue dancing. Luckily the venues I went to for lessons had live music. Enter Boa and the Constrictors, who played for many of the dances. I fell in love with dancing and that music all at the same time and I've been to every blues show I can find since.
I have met many, many wonderful people in the blues community and am very excited to be involved with the Mile High Blues Society.
 


 
A Blues Society for Denver
Denver is known as The Mile High City. When you think of Denver you think of the Denver-Aurora-Broomfield metropolitan area, which is circumscribed by the C470 and E470 freeways, the loop around our city. This is the Denver Metro area, and it is the territory the Mile High Blues Society is here to serve.

There are 2.6 million people in Denver Metro. There are thousands of blues fans and hundreds of blues musicians. There are several fine blues venues, and radio shows devoted to blues music. What Denver has not had, however, is a blues society that meets in this city and focuses its efforts and dollars on the Denver blues scene.

A blues society needs to be rooted among its members. Holding its meetings locally is important to establishing the identity of the organization. It is very hard for blues folks in Denver to travel to a different city to participate in blues society business. 

There are three other blues societies in Colorado:  One in Colorado Springs, one in Winter Park, and one in Boulder/Longmont. Occasionally they will stage events here, but their home bases are distant. A blues scene as cool and vibrant as we have in Denver deserves the dedicated support of its own blues organization.  That is what the Mile High Blues Society is all about, and that is why so many people are excited about it.