Welcome to the Mile High Blues Society

MHBS Mission Statement:
To nurture appreciation for blues music through blues performances, youth blues education, as well as sponsoring local and international blues challenge competitions.
 
Mile High Blues Society is a 501(c)(3) non-profit organization. You donations are tax deductible, per the IRS rules. 
---
Mile High Blues Society Board of Directors 2021
MHBS Elected Board
Mark "Doc" Brown - President 
Jim "Doc" Seely - Vice President 
Steve Crower - Secretary
George Williams - Treasurer
MHBS Appointed Board 

Jake Bergstrom
Mark (Mad Dog) Friedman
MARK YOUR CALENDAR 
FOR JANUARY 8!
The MHBS IBC Fundraiser and send-off will be held on Sunday, January 8:00 from 2:00-6:00 pm at Nissi's in Lafayette.   Doors open at 1:00.
Four great acts!
(2023 IBC runner's up and winners, respectively)
BJ Estares 
50 Shades of Blue
Eddy's Blues Zephyr 
ThreeShots
Tickets:
$8 for members, $12 for non-members in advance  
https://mile-high-blues-society.ticketleap.com/road-to-memphis/
$10 for members, $15 for non-members at the door
 CONGRATULATIONS TO EDDY'S BLUES ZEPHYR
(Solo/duo)
and
THREE SHOTS
(Band)
Winners of the 2023
MHBS IBC
Also congratulations to
BJ Estares 
and
50 Shades of Blue
Runner's up
Solo/duo and Band 
categories, respectively 
many thanks to Nissi's and all organizers, volunteers and blues fans that all showed up for a great day of blues.
ALL  the acts brought their
"A" game!
Thank you for participating in this awesome event!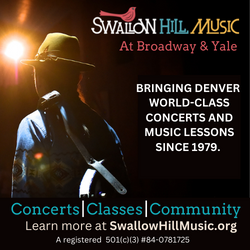 RECKLESS AND BLUE HAVE JUST RELEASED THEIR FIRST ALBUMN!
A release party/concert is planned for mid December.   For more information sign up at recklessandblue.net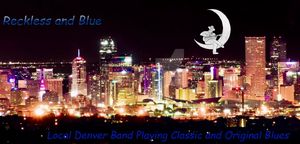 https://recklessandblue.net/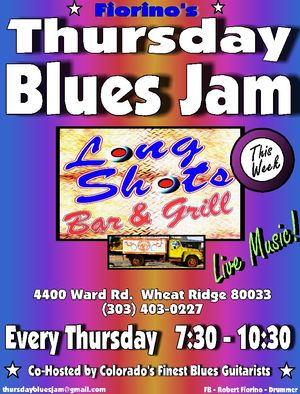 ---
---

The Corner, 640 Main Street, Louisville, CO 303-997-9548
events@tiltcolorado.com
www.TiltColorado.com
www.TheLouisvilleUnderground.com
Introducing Blues Underground
A Message from the President
Dear Blues Friends,

During my first three months as President/CEO of The Blues Foundation, I have met and received messages from industry professionals – musicians, label execs, journalists, and members. Most wishing me well, some imparting wisdom, others offering their vision for the future. In between the well wishes, have also been a few expressions of concern, some disappointment, and those seeking understanding.

It is no surprise that The Blues Foundation is undergoing what nearly every organization and institution around the country is experiencing. People want to be heard, recognized, and appreciated. Those feeling marginalized look to be a forethought and no longer an afterthought. When it comes to the blues, musicians are all looking for every opportunity to share their art through equal access to audiences where their music can be enjoyed. Emerging artists hoping for exposure.

Blues fans just want to enjoy the music. I understand.

My role is to listen to everyone and find ways of making The Blues Foundation experience for you – whether musician or fan – a gratifying one. I am looking forward to May - a time when musicians and fans from all walks of life will be together. I have heard so much about the eclectic group of people from all walks of life and all points of the world who will land in Memphis on a mission to have a good time. I am anxious to meet you. I want to witness and learn more about how you like to experience the blues and what The Blues Foundation means to you.

When the parties are over and musicians and fans return home, the critical work begins. Producing the events is absolutely a tremendous amount of work for the staff and all that contribute to the efforts. Serving those that look to The Blues Foundation for advocacy and leadership, however, is the profound work we perform. We are the nerve center for preserving the history, celebrating the present, and keeping the blues genre relevant. This comes with great responsibility and accountability to you who have entrusted us with this platform.

So after our weeklong celebration, I will return to my office and sort through everything I have learned. Then, along with The Blues Foundation staff and the support of the Board of Directors, take what you shared and create a pathway to the future I hope you desire.

As we move forward, it is so important that everyone feels included. My vision is that as we move forward you will experience your ideas and suggestions in action. In our roles at The Blues Foundation, we want to blend your ideas, viewpoints, and values to offer you a fellowship that simply honors, enjoys, and plays the blues.

This is our mission within the mission. So, when you see me around, please introduce yourself. I want to meet as many of you as I can at the Blues Hall of Fame inductions, Blues Music Awards, International Blues Challenge, and the Keeping the Blues Alive Awards reception. I will leave pen and notebook at the office because I want to listen. I look forward to you sharing and I will take good mental notes.

Of course, it goes without saying, the listening part will happen between experiencing a lot of excellent music, great events, and an amazingly wonderful time.

I'll look for you in May!
My Best,


Judith Black
President & CEO
THE MILE HIGH BLUES SOCIETY  MAILING ADDRESS
Mile High Blues Society
P. O. Box 12464
Denver, Colorado 80212-2464


THE BLUES STORE IS OPEN - MHBS T-SHIRTS ARE HERE
The Mile High Blues Society Store is Open for Business! You can order one of our very cool, high quality MHBS T-shirts. Prompt shipment via USPS Priority Mail. Show your colors; visit the store 
HERE
.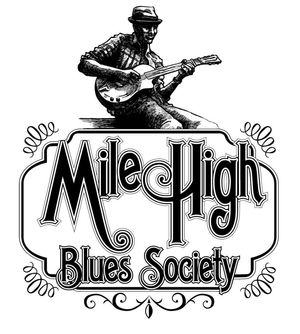 SIGN UP NOW!  SUPPORT LIVE LOCAL BLUES
Membership has its benefits!  You will receive the "Blues Insider" newsletter, with news and reviews.  Members get a discount on tickets to shows and invitations to members-only events presented by The Mile High Blues Society, among other perks.  As a MHBS member you will be a strong supporter and advocate for local blues.  

Membership starts at only $15,  Please 
click here to get started.